Programs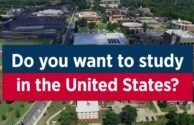 2020 International Writing Program (IWP)
The US Embassy in Kazakhstan announces a competition for the 2020 International Writing Program (IWP). The program will be held on the campus of The University of Iowa for two weeks (July 11 – July 25, 2020) and provides written master classes, writing practice, world literature seminars, cultural visits and other events. The U.S. Department […]
FAQ
What level of English is required to study in the USA?
Each institution requires the results of TOEFL or IELTS, a test that shows your level of English. Requirements for the results should be checked on the website of the chosen institution, since each university considers students with different levels of English. If your knowledge of English is not good enough, you can take language courses or take a preparatory language program at the university, if one is offered.
What is the duration of MBA programs in the USA?
MBA programs take one to two years to complete.